Atrial fibrillation and conventional ECG
In patients with atrial fibrillation, the annual incidence of stroke increases during the decade from 1.3% in persons aged 50 to 59 years to 5.1% in persons aged 80 to 89 years. Conventional ECG does not detect more cases of atrial fibrillation than palpation of arterial pulsation.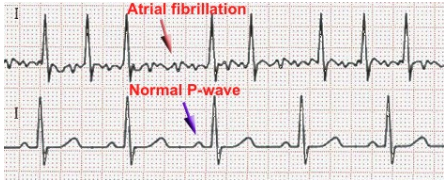 Thus, according to these data patients who have two or more risk factors for developing a stroke, such as age and blood pressure, diabetes and vascular diseases, should undergo regular physical examinations and check the pulsation of the arteries while visiting the office. ECG is necessary if violations are found in the physical exam. As for us, the best alternative to this approach is the use of personal gadgets for blood pressure and heart rate monitoring.
Comfortable Monitors of Blood Pressure and Heart Rate at a low price for you