Do you know why people with high levels of aldosterone have an increased risk of developing diabetes?
Elevated levels of aldosterone are associated with hypertension and diabetes. The reason is simple.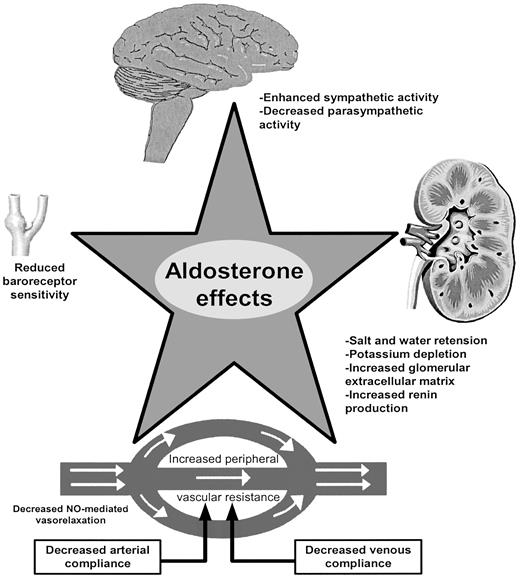 Both diseases are a disregulatory condition in nature and are deeply associated with a chronic disorder or general adaptation syndrome proposed by H. Selye. High levels of aldosterone are one of the business cards of the syndrome. Therefore, diabetes requires an elevated level of aldosterone. For this reason, in clinical practice, we often find the combination of these diseases.
Comfortable Monitors of Blood Pressure and Heart Rate at a low price for you 
Smart gadgets with HRV function for your personal health' control, science, and clinical practics
$99.99

$119.50
$184.99

$199.99

$224.33

$395.00
$525.00